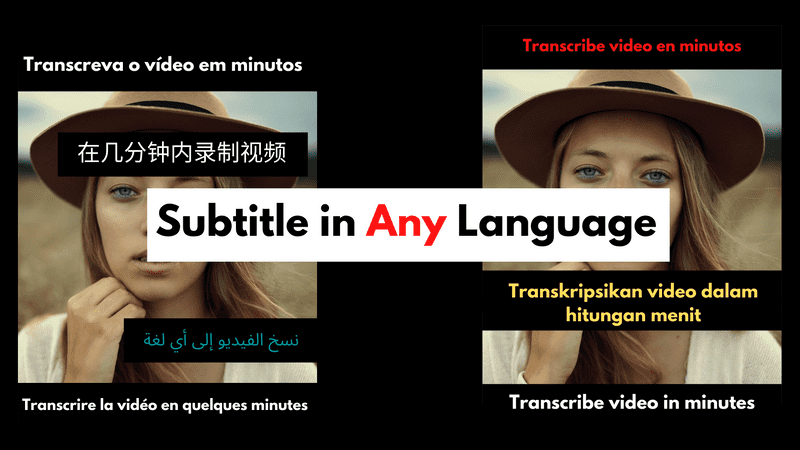 Convert video to Spanish subtitles and 60 other languages like Arabic, Indonesian, French, German, English etc. It takes the original audio from the video and transcribes it into Spanish subtitles.
How Spanish transcription works?
1. Upload
Upload your video file to turtleclip. Select the audio language as Spanish. First video transcription is FREE.
2. Transcribe
The original audio will be converted to Spanish subtitles in just a few minutes. Once done, proofread the subtitles, make edits. You can style and position the subtitles as well.
3. Download
Export the video. Subtitles will be burnt in the video. Spanish video file will be converted to subtitles in .SRT file along with the timestamps.
There are more than 60 languages like Spanish, Arabic, English, Hindi, French, Indonesian and more that you can add subtitles in.